The Biggest Drumeo Discount EVER + 10 Free Bonuses
//player.vimeo.com/video/772644649
Save 84%
$1468.94 $

240
You can also order by phone toll-free at
1-800-439-8921 or directly at 1-604-855-7605.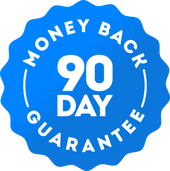 Your entire order is backed by
our 90-Day Money Back
Guarantee.
What's included: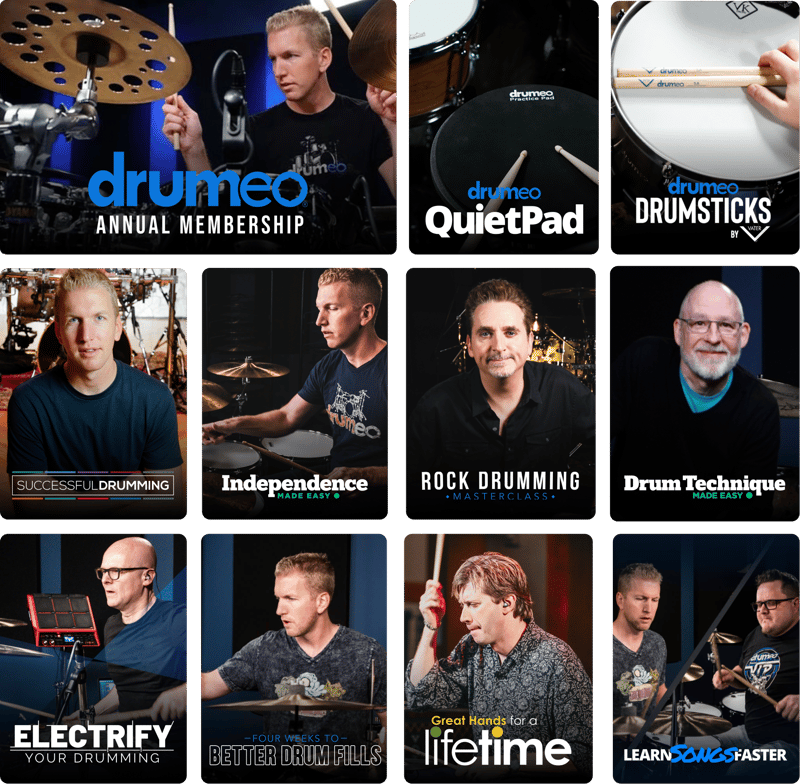 The Ultimate Lessons Bundle is your chance to get unlimited drum lessons for a year.

You'll get $1228.94 in FREE bonuses (including an ultra-quiet practice pad & drumsticks).

That breaks down to just $20/month to learn the drums with legendary instructors, access 5,000+ note-for-note breakdowns of famous drumming songs, and get personalized support every step of the way.

If you've always wanted to learn the drums, are getting BACK into drumming, or are ready to take your playing to the next level, this is the bundle for YOU.

Scroll down to see everything included with the Ultimate Lessons Bundle.
---
Say hello to your free bonuses:
All digital bonuses are added to your account instantly with your membership to drumeo, and they're yours forever.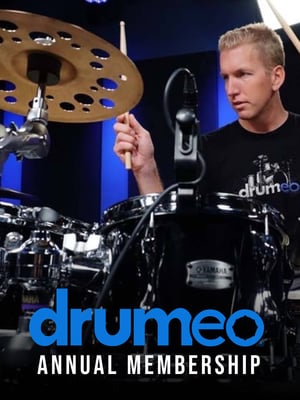 Drumeo Annual Membership -

Normally $240



Get better, faster with Drumeo's award-winning online drum lessons taught by the world's greatest drummers. You'll always know what to practice with step-by-step lessons, 3100+ note-for-note song breakdowns, hundreds of drum-less playalongs, and ongoing support & motivation from pro drummers.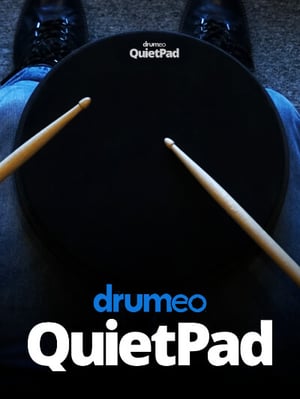 Drumeo QuietPad -

Normally $35




*FREE BONUS*

FREE SHIPPING
Practice anywhere with two full-size playing surfaces. The QuietPad offers a traditional side with realistic snare-like rebound, and a quiet side that'll allow you to practice late into the night.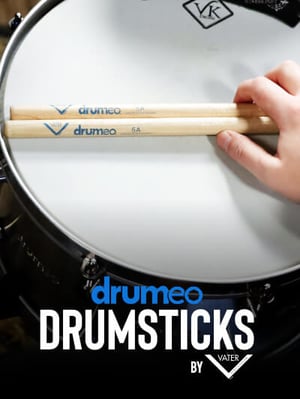 Vater Drumeo 5A Drumsticks -

Normally $12.95




*FREE BONUS*

FREE SHIPPING
Our new Drumeo 5A Drumsticks by Vater -- made of hickory for strength and durability, featuring up to 2X the moisture content than most manufacturers for longer lasting sticks, and personally hand-rolled by Alan Vater to ensure they're weighted and tone-matched to perfection.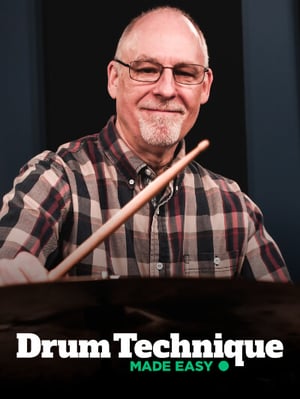 Drum Technique Made Easy -

Normally $197




*FREE BONUS*

LIFETIME ACCESS
Technique guru Bruce Becker delivers an intimate 26-week course where you'll get his proven process for improving your hand technique and foot technique so you can develop more speed and control around the kit -- all while preventing injuries & enjoying the music.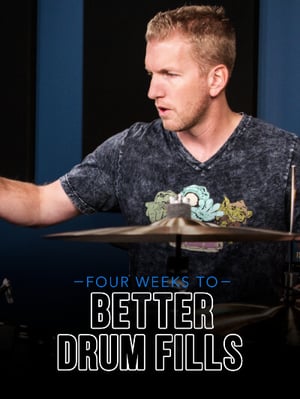 Four Weeks To Better Drum Fills -

Normally $97




*FREE BONUS*

LIFETIME ACCESS
The ultimate crash course to playing more creative and more musical drum fills your audience will love. Rather than memorizing and playing the same fills over and over again, you'll gain the skills you need to create effective drum fills on the fly and adapt them to any musical setting.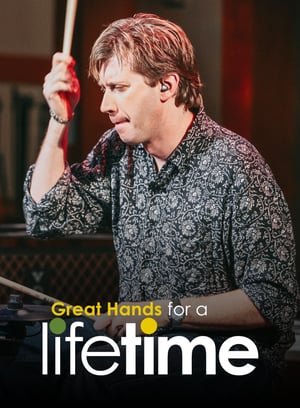 Great Hands For A Lifetime -

Normally $29.99




*FREE BONUS*

LIFETIME ACCESS
Tommy Igoe helps you improve your hand strength, speed, stamina, comfort, and control on the drums in this digital course. You'll learn a challenging routine that weaves its way through standard rudiments while keeping you in command of drumming's basic motions.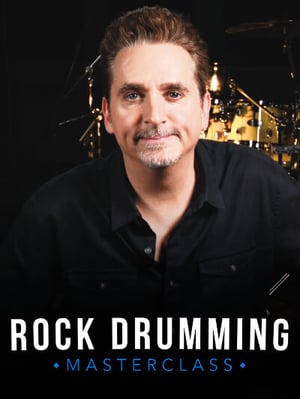 Rock Drumming Masterclass -

Normally $197




*FREE BONUS*

LIFETIME ACCESS
Rock icon Todd Sucherman is your personal drum coach with a 26-week online course to rapidly improve your rock drumming. You'll get weekly video lessons and exercises to improve your beats, fills, creativity, solos, bass drum combinations, hand technique, shuffles & variations, musicality, and more.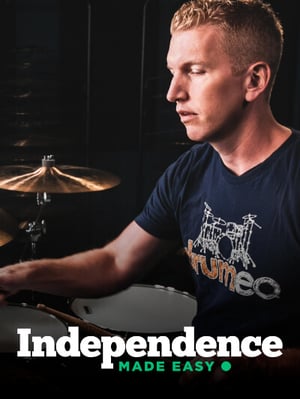 Independence Made Easy -

Normally $197




*FREE BONUS*

LIFETIME ACCESS
Freedom starts here. Jared Falk's 26-week course was built to unlock all four limbs so you can play more musical grooves, better sounding fills, and finally achieve the musical freedom that allows you to play whatever you want, whenever you want.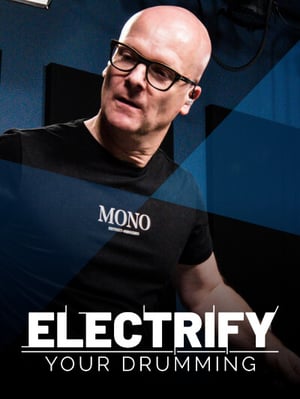 Electrify Your Drumming -

Normally $197




*FREE BONUS*

LIFETIME ACCESS
Electrify Your Drumming will teach you the tools and styles of electronic dance music -- so you can build energy with risers, lock in with the vocals, add power to your beats and fills, create a climax in the music, and ultimately fuel any song with your playing -- giving you valuable skills that will apply to every style of music.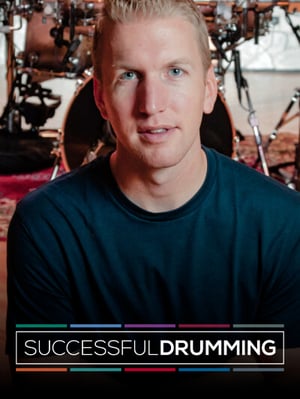 Successful Drumming -

Normally $247




*FREE BONUS*

LIFETIME ACCESS
Jared Falk's step-by-step curriculum for building a rock-solid foundation on the drums. This digital training pack includes 18 hours of video lessons and a 274-page workbook -- helping you lock in with other musicians, prepare for gigs, and set yourself up for a successful experience on the drums.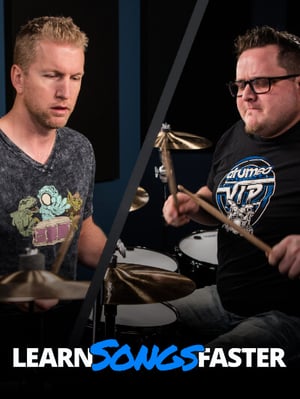 Learn Songs Faster -

Normally $19




*FREE BONUS*

LIFETIME ACCESS
A 75-minute masterclass with Jared Falk & Dave Atkinson to help you learn MORE songs in less time -- from active listening that'll help you hear phrasing and understand song structure, to building effective grooves and fills, and keeping time so your playing always matches the music.