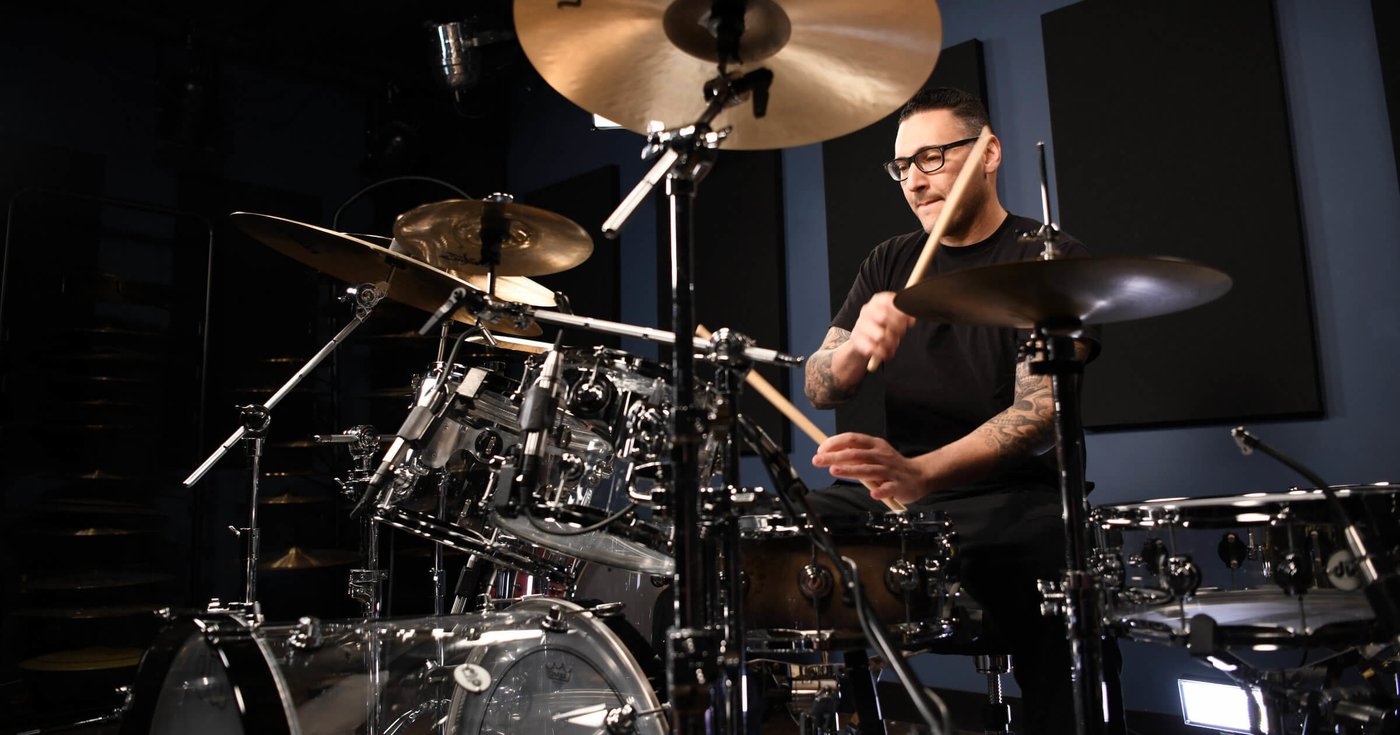 If you're looking to get into reggae drumming, look no further than Gil Sharone, the author of the award winning DVD and book on Jamaican Ska, Rocksteady & Reggae drumming entitled Wicked Beats. He has played and/or collaborated with reggae legends Eek-A-Mouse and Lee Scratch Perry, Grammy Award-winning Morgan Heritage, Fishbone, Slightly Stoopid, HR from Bad Brains, Dave Wakeling of the English Beat, and Western Standard Time Ska Orchestra.
In this video, Gil gives you 13 essential hi-hat patterns to get comfortable with. He plays them all over a simple one drop groove but you should also try these variations over a steppers and a rockers beat.
You'll see how changing just the hi-hat pattern can completely shift how the beat feels:
1. Start with this first variation:
2. Now straight 8th notes, no accent:
3. 8th notes with upbeat accent:
4. 16th notes with accent:
5. Broken up pattern with a straight feel:
6. The same broken up pattern with a swung feel:
7. Another variation with a straight feel:
8. Now swing it:
9. This is a shuffle variation with swung 8th notes:
10. Try this one as an exercise:
11. This is the straight version of a common beat played often by Grizzly from Steel Pulse:
12. Here's the swung version:
13. This essential pattern sounds like a simplified version of Carly Barrett's signature style of one drop:
Don't forget to play these variations over one drop, steppers, and rockers beats. Click here to download the play along track.
This video is one of eight parts of Gil Sharone's course "Exploring Reggae Grooves". If you enjoyed this clip, check out the full course inside Drumeo!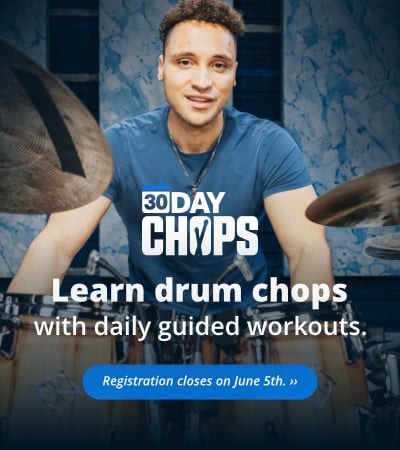 SHARE THIS: